NFNLP Notification
of Trainer Separation
Mohammed Rafi of NLP Training World, India is no longer affiliated with NFNLP. Please note that any offered trainings with NFNLP, USA after September 21, 2015 are false and invalid.

* NFNLP reserves the right to revoke NLP Certification.
NOTICE: Current NFNLP Members & Trainers
Please download the attached Membership Update Forms to be completed and emailed back to us. This will allow us to keep our database and Membership Directory current. Please attach a photo (.jpg format) that you would like added to your listing.
Member Info Sheet (PDF Format)
Member Info Sheet (Word Format)
Click on the Trainers button for a descriptive list of active NFNLP Trainers.

Check out our Training Calendar for more events!

---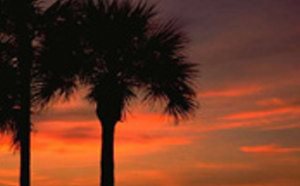 Click on Suggested lodgings and airports for our Venice, FL trainings.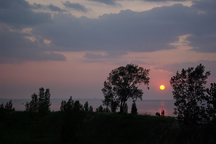 Indiana Dunes National Lakeshore
Click on Suggested lodgings and airports for our Portage, IN trainings.
NEW!!
NLP Basic & Master Practitioner 2015 Courses
Upgrades Available Now!
Upcoming Webinars & Trainings
with Dr. Wil Horton
Venice (Ramada Inn)
FL
October 12-16, 2015
NLP/NGH Train the Trainer Course
You can become an NGH Certified Instructor if you are a NGH Member and have been in practice for more than one year. Call for criteria, application and full details – NGH Headquarters (603) 429-9438 or Email: ngh@ngh.net

You can become a NFNLP Trainer if you are a Certified NFNLP Master Practitioner.
NFNLP Telephone: (941)408-8551
Email: nfnlp@nfnlp.com
Website: www.nfnlp.com
Burlington, Ontario
Canada
Burlington Holiday Inn & Conference Centre +1 (905) 639-4443
October 23-25, 2015
Speaker Saturday - Topic - Addictions
Telephone: (905) 639-4443
Email: joanne@poweroffreedom.ca
Website: http://www.canadianhypnosisconference.ca/
Toronto, Ontario
Canada
Ontario Hypnosis Centre
October 26-28, 2015 (post - Canadian Hypnosis Conference)
NLP Master Practitioner Course
Telephone: (416) 489-0333
Emails: nfnlp@nfnlp.com
info@ont-hypnosis-centre.com/
Website: www.ont-hypnosis-center.com
www.nfnlp.com
---
---
Recent Videos and Webinars from Dr. William Horton

1532 US Highway 41 By-Pass S., # 287, Venice, FL 34293-1032
Phone: (941) 408-8551
Fax: (941) 408-8552
email: nfnlp@nfnlp.com