Apprentice Within - Unleash Your Hidden Psychic Abilities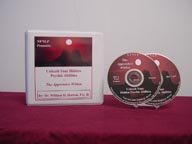 Regularly $495.00 Now $247.50! (5 DVDs)
It is a level one course on releasing these natural skills with energy manipulation. We used Energy, NLP, Remote Viewing, Martial Arts, Chi breathing, and Hypnosis to develop a method to reprogram the mind to harness these unique skills.
Here are a couple of testimonials we received about the class…
"I want to thank you for presenting the Psychic Abilities Class. I learned a lot about remote viewing, meridians, pressure points, chakras and trusting my gut feelings. The demonstrations of how to work with energy fields were amazing. I can see useful practical applications for them and will be using them. Thanks again for a great class."
Rich Alexander
"Wil Horton's class on NLP and psychic abilities is a superb introduction to the leading edge of research into non-local consciousness and how to make practical use of it. Wil has a remarkable talent for understanding a subject and conveying the essence of it in an interesting, informative and humorous way. An excellent balance was achieved between theory and practice. Wil described the secret research into remote viewing which was carried out for military intelligence purposes, and this was followed by practical exercises based on that research. The seminar also included the use of energy through the chakras and a remarkable exercise in the exchange of energy. Wil also described the theories which underlie these practices. Even skeptics could benefit from having their ideas challenged by the knowledge and experiences gained on the course. Truly, the seminar is a model of how much can be effectively taught in an interesting manner in a single day."
David Botsford
Certified NLP Trainers Course
Regularly $895.00 Now $447.50!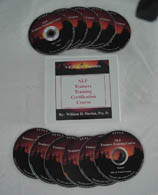 Public Speaking is the #1 fear in the world. Those that can comfortably and effectively present in public command attention, respect and money. This course could be called "The Ultimate Public Speaking Mastery Course." By learning the secret ways of Master NLP Trainers, you will become one of the best presenters in any field. This isn't just a course for NLP Trainers -- anyone who needs to deal with the public will benefit from this class: sales, hypnosis, counsulting, MLM, teachers, clergy -- anyone who needs to learn the most effective ways of communicating with their audience.
You will learn the words that change minds, the true language of subconscious influence. You will master the powerful filters each person uses to make sense of their experiences, screen out data, what to pay attention to, and what to ignore. Now you will learn the secret of working with these filters, and use them to effectively influence every area of your life. This is the most powerful training you can take. You will leave all of your limiting beliefs in the rubble, and program yourself to become the master of success you want to be. Click here for more information.
Certified NLP Coaching Course
Regularly $495.00 Now $247.50!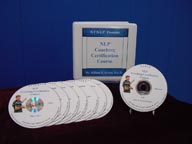 * Requirements: NLP Basic Practitioner and NLP Master Practitioner Certifications.
Simply the most powerful and effective coaching method available. There are some different types of coaching but NLP Coaching gets hands on concrete results faster than others because NLP Coaching is the result of studying and modeling the most effective forms of coaching and communication available and combining this with the leading edge knowledge on human behavior and thinking patterning. As an NFNLP Coach you are far more than just a "coach". You will have access to the most advanced tools and strategies and methods for assisting individuals developed from years of hands on training by Dr. Will Horton. Click here for more information.
Certified Hypno~Addictionology Course
Regularly $495.00Now $247.50!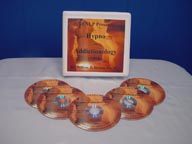 In this course you get detailed information on the addiction process and the process of recovery, such as:
The NLP models of addictions and how addictions occurs

Self-hypnosis for recovery and NLP techniques for addictions.

The Smoking Addiction Recovery Overview.

Background on Alcoholics Anonymous (What few people know - the Bridge Model).

Detailed meaning of the Steps to Recovery from Alcoholics Anonymous.

How to use NLP & Hypnosis in the addiction recovery process.

The Michigan Alcohol Screening Test.

The chart on Progression of Family Illness.

How to handle client resistance.
Click here for more information.
Certified Sports & Performance Specialist Course
Regularly $495.00 Now $247.50!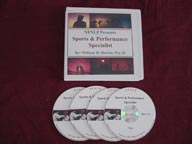 Wil Horton has had the honor of working with all types of sports people. From elite professionals to hobbyists and I have found that athletes are special clients, they can be the most rewarding that you can work with. They are motivated, and want to succeed! To work with them effectively however, you need to be able to understand their mind set, and know the SECRETS to decode their programs. In the Sports and Performance Specialist training you will learn these secrets. I have updated the training and added new things to make you even more effective with your hypnosis skills.
You will learn the competitive styles profile, a way to decode your client fast and easy; The learning style profile... learn how your client communicates, and how to help them (and their coaches excel); Recent research from sports psychology and more! Click here for more information.
NLP for PTSD

Regularly $495.00 Now $247.50! (6 DVDs)
As some of you know, in the past I was the clinical director for an inpatient psychiatric unit at a state facility and in that capacity I have taken the Veterans Administration PTSD protocol training. You may also know veterans issues is close to my heart, so the training was great. I would like to share a little with you.
What is PTSD? When we hear the word we rapidly access our thoughts of combat personnel and their issues of coming home from wars. This is but one type of PTSD.
We are seeing a great flood of traumatic experiences in the form of natural disasters that people have to address and deal with. Tornadoes, fires, floods, just to name a few, have brought wide spread destruction to thousands of people. Then there are the "not so natural disasters"...the horrific man-made ones such as hit Boston this year.
Then add to this the economic problems of unemployment, or under employment bringing great pain to many, that is lingering and growing for parts of our population, and the "never-ending" loss of homes to mega-monster banks. Now we see cities and government brought to the brink of default...
All can cause PTSD.
Victims of crime also experience the intense emotional response that bring out PTSD.

Victims of sexual abuse commonly have PTSD.

Persons in car accidents can experience PTSD.

Women (and men) who lose a baby to miscarriage also will have many of the same symptoms.

As NLPers, Hypnotists and healers we must open our view of this pain that many will suffer. We may not ever treat a veteran who has PTSD, but it is common for our clients to present to us with these issues.
Click here for more information.
NLP & Spirituality

Regularly $495.00 Now $247.50! (6 DVDs)
In Dr. Wil Horton's words: "I have been working on this course for over 30 years, only I was not aware of it. I was blessed to develop a spiritual gowth based on the Twelve Step program, and that led me to helping others, which led to NLP, which led to Hypnosis, which led me to EFT, which led to Remote Viewing, which led back to the Secret, which led to wanting to share my learnings as they all came together with the loss of my father this year. It all started 32 years ago with....We used Energy, NLP, Remote Viewing, Chi breathing, and Hypnosis to develop a method to reprogram the mind to harness these unique skills.Click here for more information.
Psychology of Subconscious Influence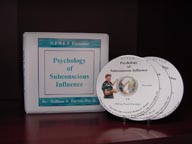 $395.00 Now $197.50 (5DVDs)
Learn how the human mind processes information and motivates people to "buy." This does not just apply to material items in a sales capacity, but also to selling yourself...making yourself a valuable commodity in the many areas of your life and business.
Your new skills will enable you to better understand and respond to others' motivations and needs, which will improve your communication with all types of diverse individuals. You will feel confident and enthusiastic about the opportunity to meet new people, explore common interests, and build relationships.
Until recently only the select few have had access to this information:
Install powerful beliefs about sales and selling
Having full integrity when presenting your yourself, your business.
Discovering your clients real Hot motivation buttons and how to use them.
Knowing when and how to close to suit different types of personality types
How to secure long term relationships.
The secrets of getting agreement (or closing a sale)
How to identify hot prospects, and their buying styles
Learn to sell in the way your customer thinks
How to match your product to your client's natural buying process
How to build the deepest instant rapport possible.
He will also reveal:
How to easily lead your prospect into a waking hypnotic state, without them realizing you're doing it
How to secretly penetrate your prospect's subconscious mind and fill it with your commands.
Hidden commands you can use to make people do your bidding
Hypnotic devices you can use immediately to get a "yes" to your offer
How to melt resistance a skeptical prospect.
How to install a post-hypnotic suggestions in your prospects brains.
How to create mesmerizing stories that grab the attention of your target.
How to drop hypnotic cues in your targets subconscious that create desire.
Read people like a book instantly.
Have people trust and like you instantly.

Master persuasion techniques that 90% of Hypnotists and NLPers don't even know exist.
Apex Recovery Program
A Systematic Way to Overcome Addictions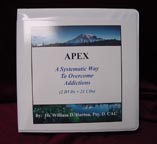 Regularly $495.00 Now $247.50! (2 Videos & 21 Audios DOWNLOADS ONLY)
Dr. William D. Horton is considered by many to be the world's leading NLP Trainer, is also a Licensed Psychologist, Certified Alcohol and Drug Counselor, and Master Hypnotist.
"After working in the recovery field for 30 years, I'm still amazed at the amount of misinformation and negativity there is about how people recover from addiction. I've given this much thought and contemplation, and have decided to share with you what I've found through working with thousands of clients and being active in my own persnal recovery program."
"For over 25 years I ran a clinic that used hypnosis and Neuro Linguistic Programming to help people lose weight, stop smoking, lower stress, improve their sports games and, of course, overcome addictions. In treating over 20,000 clients, I've found ways to rapidly help my clients reprogram their minds. Now I've taken what works from psychotherapy, Alcoholics Anonymous, the medical community, and the best of the current alternative therapies. I've woven them into a new, unique way to, not just recover, but to become the person you always wanted to be."