Become a Nationally Recognized
NLP LIFE COACH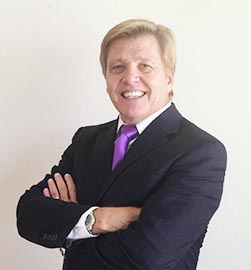 Dr. Will Horton World's Top NLP and Hypnosis Trainer
Classes Start September 4, 2017
Available from your home!
Want to become a Certified NLP Life Coach?
Do you dream of helping people on their life journey, and help them achieve their dreams?
Do people usually come to you for advice?
Do you see potential in people and become frustrated when they don't meet that potential?
Do you value personal growth?
Are you looking for a career full of personal and financial freedom?
Do you want to add True International Credentials to your resume?
If you answered yes, this journey is for you!
You know that there must be a way to truly help people but that info has been hidden from you by those who profit from your pain. They teach you a small amount, but you must take "the next course". It is not your fault.
Dr. Will Horton understands the reason most Life Coaches fail is that for true success one must experience Life Coaching from the INSIDE OUT, then, and only then can you become congruent enough to help others.
If you have unresolved problems yourself such as:

overweight
not in shape
unhappy relationship(s)
not successful in your career
family issues
work issues
lack of true confidence & self esteem
not in love with your life
can't connect with people
have a hole in your soul
a hollowness in your heart
not achieving your goals
addiction issues
and other personal issues.
Unless you resolve these you really can't help anyone.
That is why in this course you will go through the 12 session protocol and fix those issues that have dogged you for years, guaranteed!
Imagine having a booming and fulfilling career, doing what you love and helping others to improve their lives.
Whether you feel that you may want to have a career in coaching, or you may want to use the revolutionary techniques for your own breakthrough, by becoming a Certified NLP Life Coach, you can help the people and organizations you're most passionate about and even yourself to overcome challenges and achieve lasting results.
---
Facts:
As a Certified NLP Life Coach, your job is to help your clients release their potential to be their absolute best. You can create empowering and change in individuals and organizations, while building a highly satisfying career. You can only do this when you're congruent and have healed yourself.
Life Coaching is a multi-billion industry and growing. You can set your own schedule and have more earning potential as a Certified NLP Life Coach. You can take home a solid income, and have more time for the things that are important to you to lead the life that you deserve.
People that have an experiential learning (doing) are more effective than people who just "book learn". When you experience deep change you feel on fire….your passion grows exponentially.
After attending our Certified NLP Life Coaching Program, you will be on fire and ready to learn to help others. Become a REAL NLP Life Coach with all the necessary tools to get your business up and running.
You will have true experiential basis of knowledge.
Understand and master quick impact change
Find your unique coaching style and explore your strengths and your weak areas so you can grow
Have loads of techniques and tools for change
Develop your own NLP Based coaching strategies
Deal with difficult clients
Learn how to make every session a life-changing one.
---
The Certified NLP Life Coach Program is delivered by Dr. Will Horton, the man who broke the code of NLP and has coached elite hypnotists, NLPers, and therapists. He is the "go to guy" of the helping professions.
The first 4 weeks you will attend (video) three weekly sessions to have you totally immerse yourself for total growth.
Then you do a 4 week program where you learn the "WHY" of each session and how to customize it for you.
Regularly the cost is $1995 USD for the NLP Life Coach Certification(which upon completion of the course you can easily do), so you will make back your investment easily.
For a limited time we are offering the combined courses...NLP Life Coaching Experience WITH the NLP Coach Certification for $995 Results Guaranteed!
The National Federation of NLP is the certifying body, one of the oldest most respected NLP groups in the world.
This course is not for everyone, only those who truly want to impact others by becoming the type of person they want to be and lead from a position of power and knowledge.
NLP LIFE COACH EXPERIENCE
Classes Begin September 4, 6, 8, 11, 13, 15, 18, 20, 22, 25, 27, 29
12 sessions (roughly 1 hour each)
Each session will be recorded so you can review or do on your own!
CERTIFIED NLP LIFE COACH TRAINING
October 2, 4, 6, 9, 11, 13, 16, 18, 20, 23, 25, 27
12 sessions (roughly 1 hour each)
* The classes will be on Zoom so you can attend from anywhere or you will get a link for the private recording.
---
JOIN US!
REGISTER NOW!
SPECIAL COMBO PRICE - $995 (Early Bird Price before September 1, 2017)
Call: (941) 408-8551 or Mobile (941) 468-8551
Emails: nfnlp@nfnlp.com / drwillhorton@gmail.com