Ameeta Sanghavi Shah, Master Trainer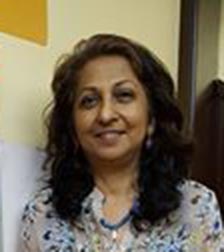 Center for Positive Power
"bringing more of the magic of effectiveness into your life..."
---
Master Trainer: Ameeta Sanghavi Shah
Psychotherapist and Integrated Wellness Coach

Family Therapist, NLP Practitioner & Trainer

Hypnotherapist, Regression Therapy, EFT Practitioner
Ameeta Sanghavi Shah is a Certified NLP Master Trainer and Master Practitioner trained by Dr. William Horton and has done additional courses in NLP from U.K.
She has trained in Family Therapy from Washington University at St. Louis, and is an EFT Practitioner, Hypnotherapist and Past Life Regression Therapist.
As an integrated wellness coach Ameeta works with individuals, families, groups for empowered living and achieving breakthrough results. Ameeta has been conducting certification programs in NLP and has founded the Center for Positive Power whose mission is to enable people to use the more effective power of the 'energy of love' to get what they want and fulfil their potentials harmoniously and sustainably.
Today emotional muscle is more important than ever for happy living and healthy choices. Center for Positive Power (CePP) shares the keys that unlock our power to rise above our circumstances to create harmony, peace and fulfil potentials. Past experiences and socio-cultural conditioning lead to limiting beliefs that block a person from enjoying their full potentials. CePP's sessions provide the space for inner reflection and understanding of one's core issues. Therapies work with the client's sub-conscious mind creating quick and lasting change.
---
Upcoming Trainings
CALL NOW!
+91 98207 46338
---
&nbsp